Six winning tips to give your eCommerce website a Christmas sparkle!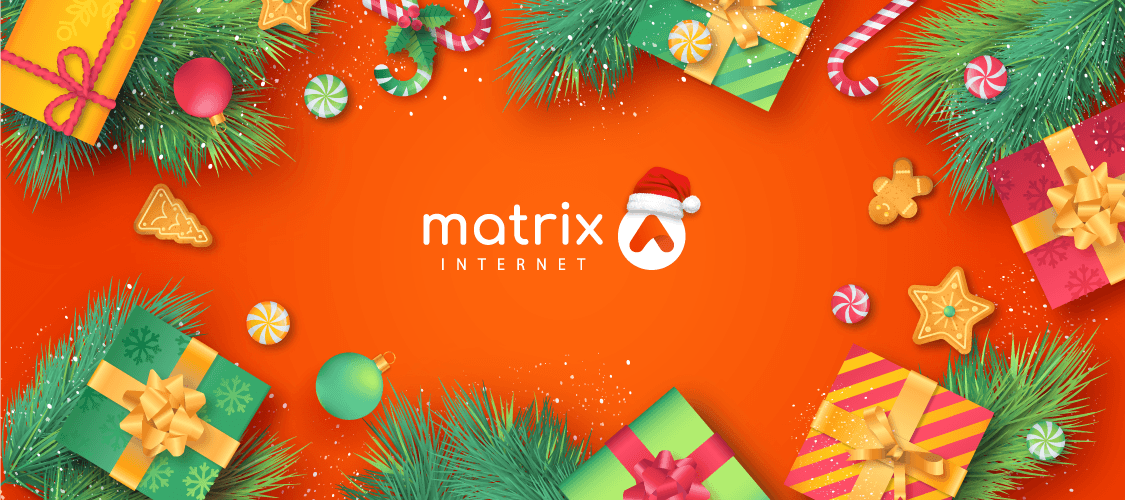 We know, it feels like yesterday when you were here, reading about Easter, the Emoji Day, or Halloween. But the year is coming to a close, and thus you must get ready for the Christmas season, both by getting your extra layers out of the wardrobe and coming up with the best ideas to give your online store the extra sparkle it needs during the Christmas time. 
The way you communicate with your audience is more important than ever before. According to the SME Digital Health Index 2019, a research recently published by the IE Domain Registry, 87% of Irish SMEs have at least one digital asset. The one million euro question now is: are you ready to use it to the fullest this season? To help you unwrap your digital presence this season, check to our six eCommerce Christmas tips below. 
1- Understand your consumer behaviour: you might be a small jewellery store, a gift shop or a bakery. Either way, your business is likely to be impacted by recent consumer behaviour changes. IEDR Digital Health Index (IE Domain Registry DHI) points out that 59% of Irish consumers say that it is important to them being able to make a purchase online. The same study also shows that eCommerce is already worth €12.3 billion to the Irish economy, even though only a third (32%) of Irish SMEs with a website can actually take sales orders or process transactions through it. In an ideal world, you have an online store which will allow you to provide information about the product discounts and special offers to your customers. If you don't have an eCommerce website, you can use Social Media platforms, such as Facebook, Twitter, and Instagram to promote your product and business, giving the customer the option to send you a message to purchase your product. The important thing here is that you need to be aware of these behaviour changes and adapt to them. You can always count with a little help from your friends here at Matrix.
2- Help your customer to decide: according to Google/Ipsos, 34% of holiday season purchases are decided on while shopping – and digital touchpoints play a key role in-store. Again according to IE Domain Registry's DHI, nearly half (48%) of Irish consumers only visit brick-and-mortar shops for everyday necessities, like groceries and toiletries. This means that a significant proportion of Irish consumers are exclusively buying goods like electronics, clothing, entertainment, and luxuries online. A customer inside a store is likely to decide to buy there. Offer the best mobile experience possible in-store, for example, a free and fast WiFi connection – so the clientele can quickly search products and prices on their devices, decide the best fit and finalise their purchase with you.
3- Black Friday & Cyber Monday promotions: this year, Black Friday happens on November 29th and Cyber Monday on December 2nd. That means that if you don't have your campaigns in place yet for, you are probably late. According to Google/Ipsos, 8% of Chrismas shoppers do most of their shopping on Black Friday. The impact of price and promotion are the decision-makers here. So use promotional banners, Social Media, Google Ads (PPC) campaigns, and your website to promote your price-drop and sales!
4- Make your content work for you: use your business strengths to generate appealing content to be shared on your website and social media networks. This is always a good way to attract new visits and the first step in generating more conversions. 87% of Irish SMEs believe that social media profiles have helped them to increase customer awareness of their business. Use a variety of your products to create a count-down for Christmas with an offer per day. Count-down is one of the best ways to boost eCommerce Christmas sales. Generate some buzz on your website with a blog post on wrapping gifts or traditional foods and beverages for the season. You can also use your business expertise to write tips on how to increase eCommerce Christmas sales (you can see what we are doing here, right?). Place your keywords wisely. Share your blog posts on Social Media. And that's it! Get ready to receive new website visitors that are likely to navigate your pages and find the perfect gift just waiting to be placed in the shopping cart.
5- Offer a variety of delivery options: try to dedicate the same time and attention both to the early-birds and to the last-minute dashers. Catering delivery options to a late-buyer audience is a way to sell more, even if your delivery prices are a bit higher. If you have an online business and physical stores, you can offer Click and Collect services too. Always make sure that you will have a committed team to take care of the dispatch of the items on the go and during all of the season, to have a seamless shopping experience. Your customers will remember this next year!
6- Last but not least – St. Stephen's Day!: after getting great stuff for the loved ones, it is officially "treat yourself" time! Google/Ipsos reveals that 87% of shoppers search digitally for Christmas-related shopping after Christmas week and the rate of people buying gifts for themselves rises from 42% to 48% during this period. That's your moment to keep your St. Stephen's Day creatives encouraging customers to get themselves a little something, by adding an extra discount, a sales deal, or a fast delivery option. 
Here at Matrix Internet, we can help you not only giving you precious tips like the ones above but also taking care of your whole Digital presence. Just as Rudolph leads Santa's sleigh, we are here to help you guide your business and steer it in the right direction. Our services range from creating and design your website or app, to increasing your brand awareness and improving your online sales, using our Digital Marketing solutions. If you want to be under the eCommerce mistletoe with us, contact us today and have a happy holiday season!